Cabin Air Filter Replacement
Certified Auto Services in Moon Township
Whether your Volkswagen needs routine maintenance, new parts, repairs, or any other type of auto service, we offer a full range of certified services at Volkswagen of Moon Township. Our location in Moon Township, PA, allows us to offer our services to Volkswagen owners in Sewickley, Coraopolis, Kennedy Township, and Edgeworth. As a VW service center, we carry OEM parts and accessories. One of the auto services we offer at our facility is cabin air filter replacement. This service should be part of your regular vehicle maintenance service as it is essential for the safety and comfort of the driver and passengers.
Cabin Air Filter Replacement Service
The cabin air filter is located behind the glove box on the passenger side for most types of vehicles. The air then passes through the HVAC system and flows through the cabin air filter before entering the vehicle's interior. The function of the cabin air filter is to trap contaminants and pollutants such as pollen from entering the vehicle. The cabin air filter should not be confused with the engine filter, which filters the air that flows into the engine.
What are Common Signs of Clogged Cabin Air Filter?
The only reliable method to check the condition of the cabin air filter is a thorough inspection by certified technicians. It also helps to keep an eye on common signs of the clogged cabin air filter, so you get it replaced on time. Watch out for musty odor in the cabin, diminished heating and cooling performance, reduced airflow from the vents, or any unusual noises from HVAC. If you notice any of these signs, please bring your vehicle to our expert technicians. They can perform an inspection and replace the filter if needed.
OEM Volkswagen Cabin Air Filter
Getting the clogged cabin air filter replaced is an important step in ensuring the proper function of the HVAC. It is equally important to use the right type and quality of the filter. At Volkswagen of Moon Township, we offer VW OEM cabin air filters made from high-quality materials for optimum performance and longevity.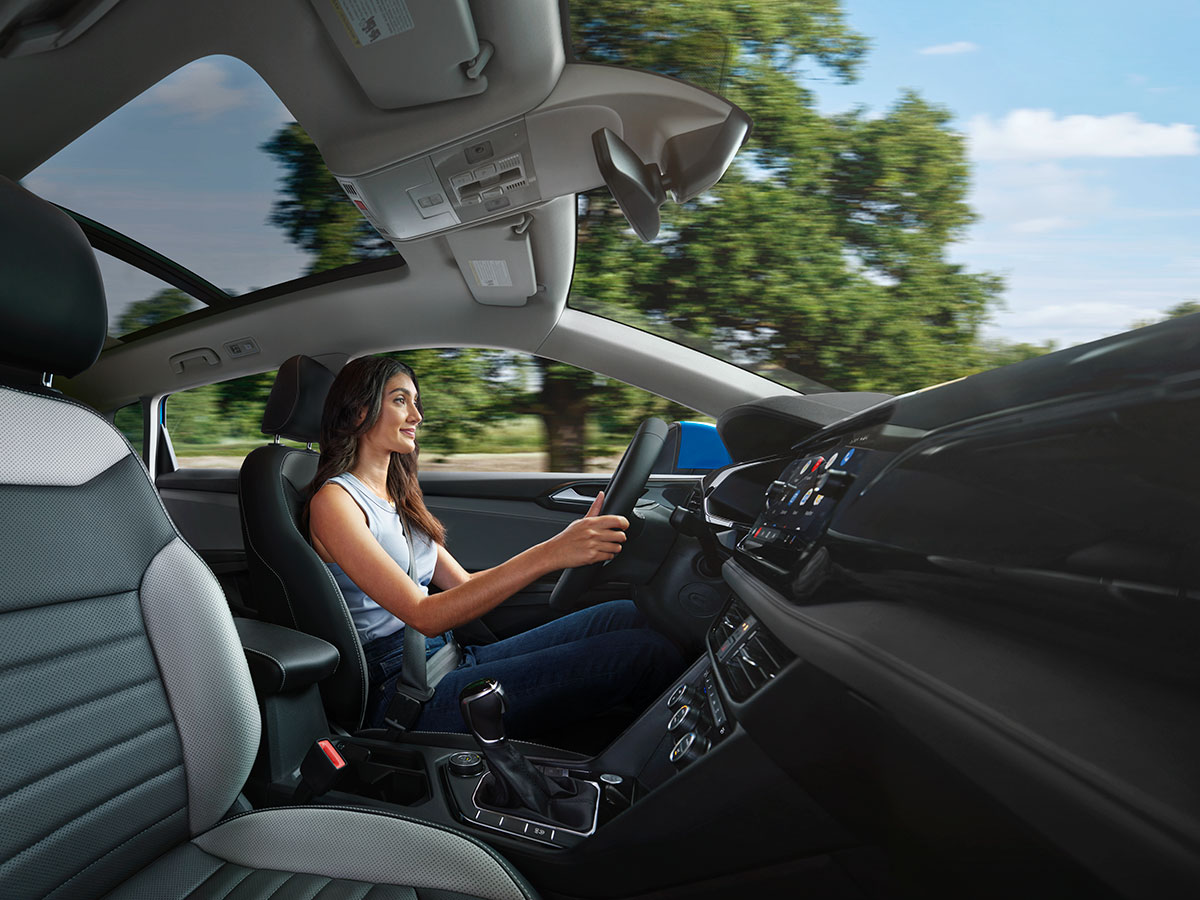 Schedule an Appointment With Us
To schedule a service appointment with our expert technicians, you can reach us via phone or website. No appointments are necessary to get auto service at Volkswagen of Moon Township, but an appointment allows us to minimize your wait time. We offer service financing for your convenience. Certain quick auto services can be performed through our Service Xpress department. Additionally, we offer no contact drop-off service at Volkswagen of Moon Township.
Schedule Service
Volkswagen of Moon Township Service Department Amenities
No Contact Drop-Off
Certified Technicians
WiFi
Comfortable Waiting Lounge
Beverages & Snacks
Volkswagen of Moon Township

5252 University Blvd
Moon Township, PA 15108