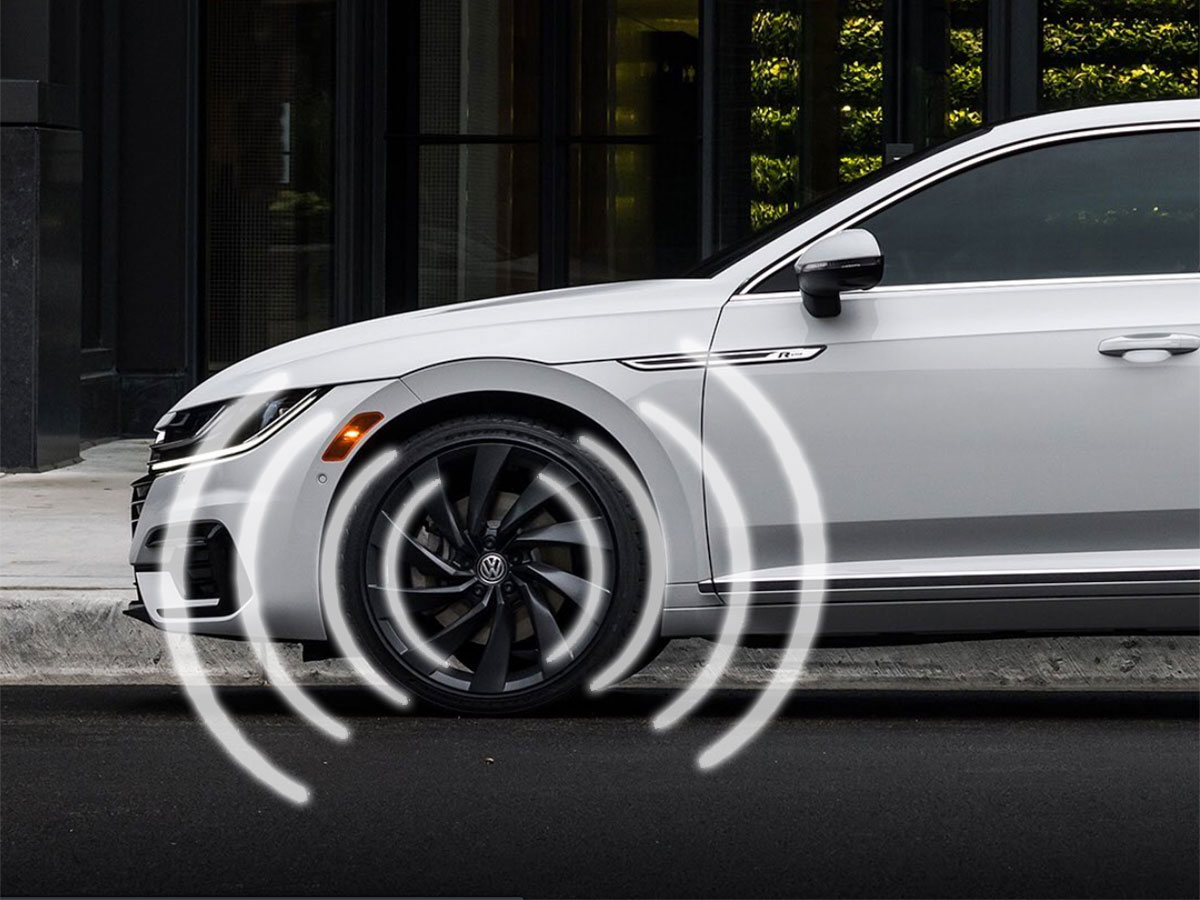 Volkswagen Brake System Service in Moon Township
When you are ready for OEM Volkswagen brake pads in Moon Township, give us a call at Volkswagen of Moon Township. A brake pad replacement is fairly simple if the brakes are well-maintained. The brake pads are made of tough metals that rub against your car's rotors when you press the brake pedal. Brake calipers and brake rotors may also be part of brake service. Keeping your car running well is important, but stopping it is just as important. We are a short drive from Edgeworth, Sewickley, Coraopolis, and Imperial.
Schedule Service
What Happens to Brake Pads, and Why Do They Wear Down?
Brake pads handle a lot of heat and friction but will eventually wear down. Once they wear down, they will no longer stop your car. If they are ignored, they can also cause even more damage that will result in even more expensive repairs. The biggest reason to pay attention to and replace your brake pads when needed is to stop your car when you need to. It is a matter of safety. Symptoms of worn brake pads include your car taking longer to stop and squealing noises when you apply the brakes.
Replacing the Front or Rear Brake Pads
Front and rear brakes are made of the same material. The front brake pads are larger for most vehicles. The front brakes do most of the work and have the most pressure on them, so you will likely need front brake pad replacement before you will likely need rear brake pad replacement. There are cases where they wear about the same, and electronics on some new cars make the rear brakes wear out first. In most cases, the front brake pads will need to be replaced more often.
How Long You Can Expect Your Volkswagen's Brake Pads to Last?
Your driving habits and driving conditions have a huge impact on how long your brake pads last. Some have to be replaced after 25,000 miles, and some last as long as 50,000 miles. City driving with lots of stops will wear out your brakes a lot faster than if you do most of your driving on the open highway. It is a good idea then to have your brakes inspected by our certified technicians every year. If you notice any issues, bring them in sooner. Even if you don't need new brake pads, we can give you an estimate of when you will need this done.
Visit Volkswagen of Moon Township for Quick Brake Pad Replacement Service
For the Volkswagen brake pad replacement service, call us at Volkswagen of Moon Township for expert service. We know your Volkswagen better than anyone, and our certified technicians use genuine OEM Volkswagen parts on all service orders. You may also schedule service online, and we have expanded hours for your convenience. We are a short drive from Edgeworth, Sewickley, Coraopolis, and Imperial.
Schedule Service
Volkswagen of Moon Township Service Department Amenities
No Contact Drop-Off
Certified Technicians
WiFi
Comfortable Waiting Lounge
Beverages & Snacks
Volkswagen of Moon Township

5252 University Blvd
Moon Township, PA 15108