LLocal Volkswagen Oil Change Services in Moon Township, PA
Your engine runs for miles on end, turning countless gallons of fuel into motion by way of small explosions. These small explosions heat up your engine considerably, and can produce solid by-products that can get into your engine's nooks and crannies. Thankfully, we have engine oil, which cools and lubricates your engine so that these problems are no longer problems. Here at Volkswagen of Moon Township, we want to help you change your oil so that you can protect your engine!
Oil Change Services We Provide
There are many different brands of oil, and while they all profess to be different and the absolute best at what they do, they all fall into four general categories of oil. These four types of oil are the four types of oil change we offer:
Full Synthetic - Fully synthetic engine oil lasts considerably longer than conventional oil; it also keeps your engine cleaner and flows better in both hot and cold conditions.
Learn More
Conventional - Made from refined crude oil, conventional engine oil keeps your engine's moving metal components lubricated so that they will not be damaged by friction.
Semi-Synthetic - This special blend of conventional and synthetic oil can provide some of the benefits of both: it's less expensive than full synthetic oil, but keeps your engine cleaner than conventional.
Learn More
Diesel - If your vehicle has a diesel engine, it will require a special oil that has a different viscosity than oil meant for gas engines, as well as additional anti-wear additives.
Learn More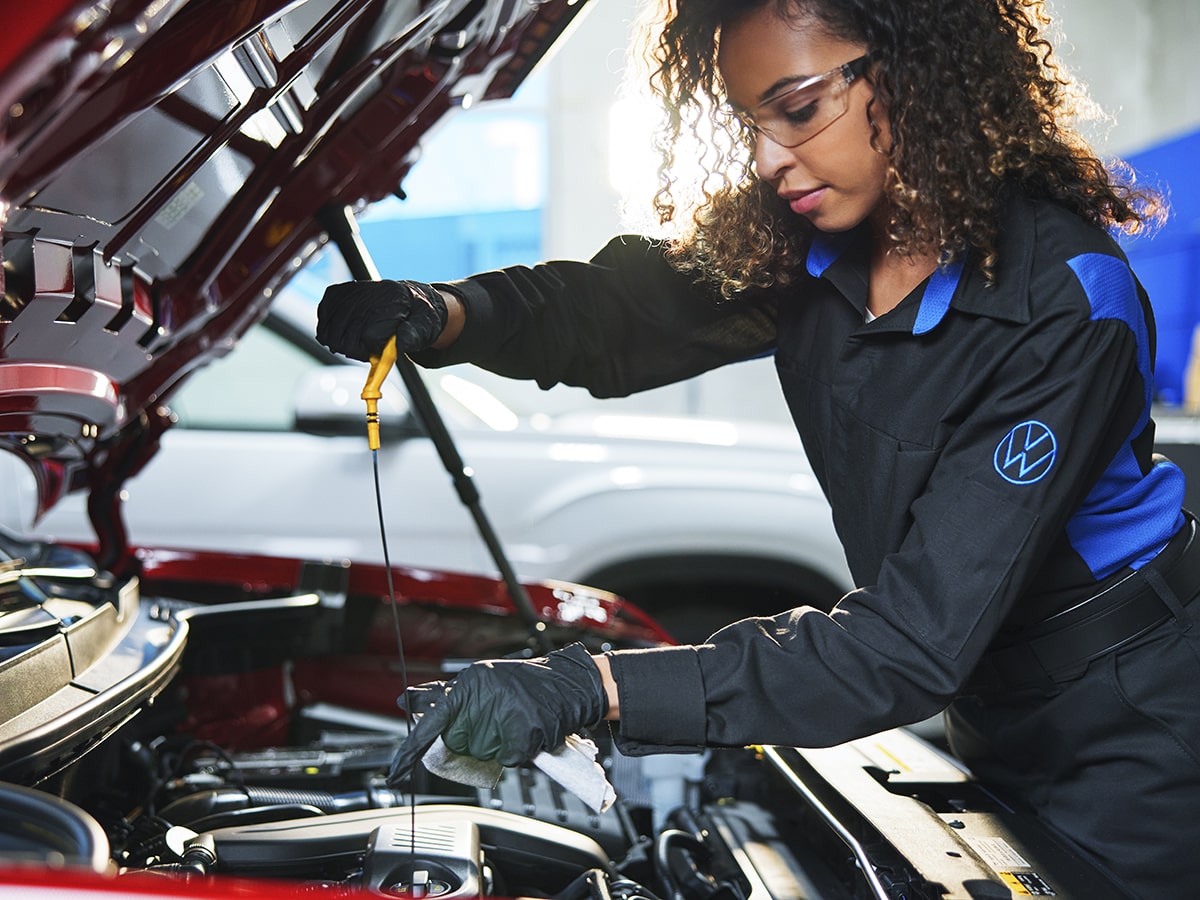 Our Certified Service Beats the Competition
When you go to a quick lube joint for your oil change, pretty much anybody could be working there. Even a teenager working a summer job could change your oil! We know you want only experts to work with sensitive parts of your car, and the oil system is very sensitive and can cause lots of damage if it's improperly taken care of. Our certified technicians are experts that can change your oil in quick time and with professional quality; trust the experts!
Volkswagen of Moon Township, PA, Can Help You
With our new no-contact drop-off, you can keep yourself and your family safe and still get quality service! We also have a Volkswagen Service Xpress Lane, which allows you to drive up and get the service you need quickly and without an appointment. We offer service financing if you need to lower your costs now, and we have free Wi-Fi in our comfortable waiting lounge. Come see what all the fuss is about; set up your appointment online now.
Complimentary Amenities
Volkswagen owners choose us for routine maintenance and repairs performed according to Volkswagen-certified standards. We take pride in our team of factory-trained and certified technicians who complete services in a state-of-the-art facility with genuine OEM parts sourced from our on-site parts department. We invite customers to schedule service online at their convenience or call the helpful and friendly service center staff during operational hours.
No Contact Drop-Off
Genuine OEM Parts
Certified Technicians
Service Xpress
Service Financing
Online Service Scheduler
WiFi
Comfortable Waiting Lounge
Beverages & Snacks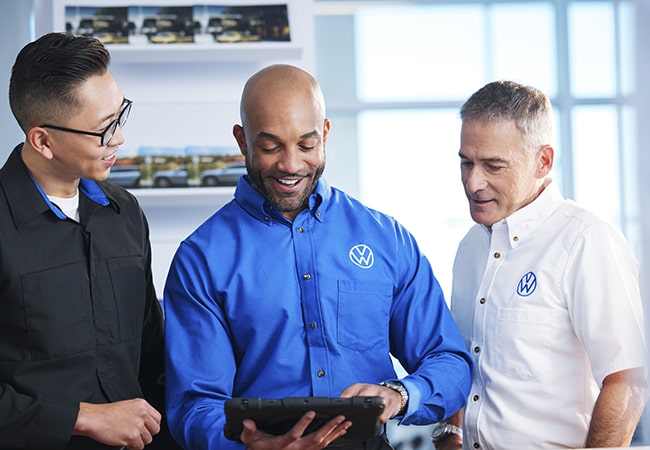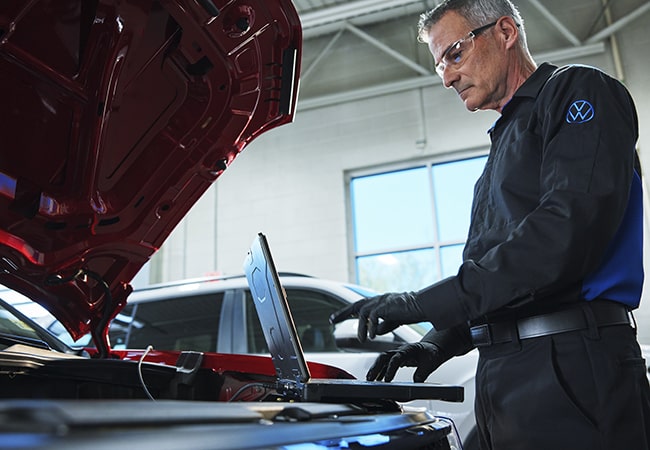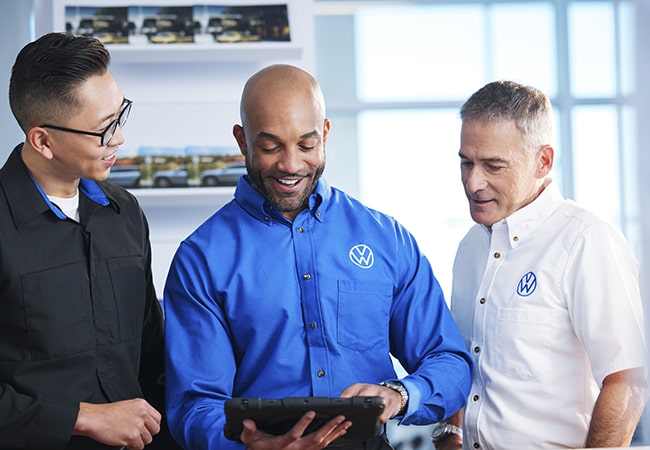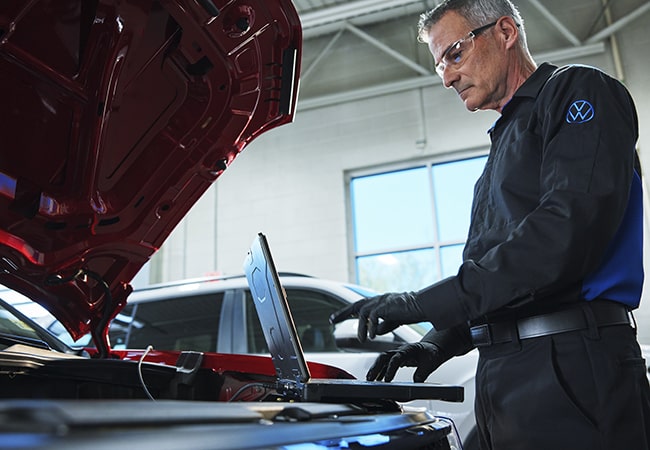 Volkswagen of Moon Township

5252 University Blvd
Moon Township, PA 15108