Transmission Fluid Exchange
Transmission Fluid Exchange at Volkswagen of Moon Township
At Volkswagen of Moon Township, we are proud to be a trusted auto service provider for the cities of Moon Township, Edgeworth, Sewickley, Coraopolis, and Imperial. At our service center, we carry genuine OEM Volkswagen parts and accessories. We also carry some high-quality aftermarket products to offer some flexibility to our customers. Our service technicians are highly skilled and certified to perform auto services for Volkswagen and other makes. One of the services on offer at our facility is a transmission fluid exchange service. It is one of the most effective services to keep your vehicle's transmission system running in top condition.
What is a Transmission Fluid Exchange Service?
During a transmission fluid exchange service, the existing transmission fluid is drained and replaced with fresh transmission fluid. The transmission system's primary role is to transfer power from the engine of the vehicle to the wheels. It consists of several components, including the transmission fluid, which provides lubrication to the transmission components. Over time the condition of the transmission fluid deteriorates, requiring it to be replaced with fresh transmission fluid. Some of the common signs of ineffective transmission fluid include difficulty engaging gears, slipping gears, grinding, or squealing noises from the vehicle. At Volkswagen of Moon Township, we carry the best quality transmission fluid ideal for use with Volkswagen vehicles.
Why is Transmission Fluid Important?
The lubrication provided by transmission fluid allows for the efficient and smooth function of the transmission system. This lubrication protects the transmission components from wear and tear caused by the transmission system's moving parts. It also allows for smooth shifting of the gears and reduces excessive stress on the engine and other systems. Transmission fluid exchange service is a specialized job, so we recommend only getting service from an authorized service center for Volkswagen, such as our facility at Volkswagen of Moon Township.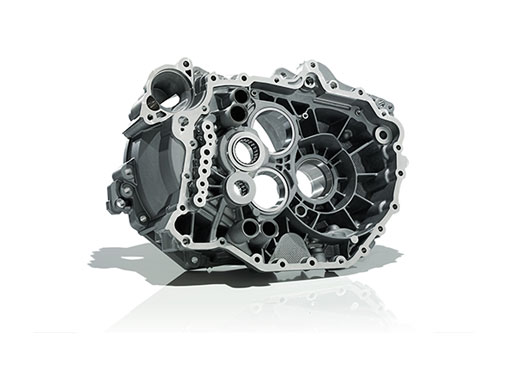 Schedule a Volkswagen Transmission Fluid Exchange Service With Us
To book a service appointment, you can simply go to our service request web page or give us a call, and one of the team members will be glad to assist you. We welcome walk-in customers. However, we encourage you to make an appointment so that we can offer you an optimized customer experience. From transmission inspection to transmission fluid exchange, we have you covered for a full range of transmission services. At our facility, you will get affordable pricing for high quality certified auto services. We offer several complimentary amenities, including a customer waiting area so you can have a comfortable visit to our service center.
Schedule Service
Volkswagen of Moon Township Service Department Amenities
No Contact Drop-Off
Certified Technicians
WiFi
Comfortable Waiting Lounge
Beverages & Snacks
Volkswagen of Moon Township

5252 University Blvd
Moon Township, PA 15108