Exceptional Transmission Services Available at Volkswagen of Moon Township
Your transmission provides necessary shifting to transfer power and allow for increased speeds. Most people do not consider their transmission an item that requires occasional maintenance, but some forethought can avoid major costs and problems down the road. The certified technicians at Volkswagen of Moon Township are highly trained to recognize and repair a wide range of transmission issues. We also provide transmission fluid exchange services to help keep your transmission functioning smoothly. We are also a modern service department that offers contactless drop-off and pick-up and an easy-to-use online scheduling service. Now, you can log on to our website from your phone or computer and select a time for your appointment. Anywhere, anytime, you can now make an appointment when it suits you. At Volkswagen of Moon Township, we put our customers in the driver's seat. So what are you waiting for? Contact us online or over the phone to schedule your next transmission service appointment.
Transmission Services
We provide a full suite of transmission services for drivers in Moon Township, PA, and the surrounding areas of Kennedy Township, Edgeworth, Sewickley, Coraopolis. With our state-of-the-art facility and certified technicians, we can handle any transmission issue you might face. Here are some common transmission services that we offer:
Transmission Inspection - If your vehicle's transmission is showing signs of trouble, from difficulty shifting to odd noises to a slipping transmission, our certified technicians can inspect the transmission to find the root of the problem.
Fluid Exchange - All transmission fluid acts as a lubricant, and automatic transmission fluid also serves as a coolant; when this fluid gets old, it's important to have it changed in order to keep your transmission functioning.
Learn More
Transmission Replacement - While transmissions can sometimes be repaired, it often ends up being less expensive to simply replace a damaged or worn transmission entirely; our expert technicians can replace your transmission here.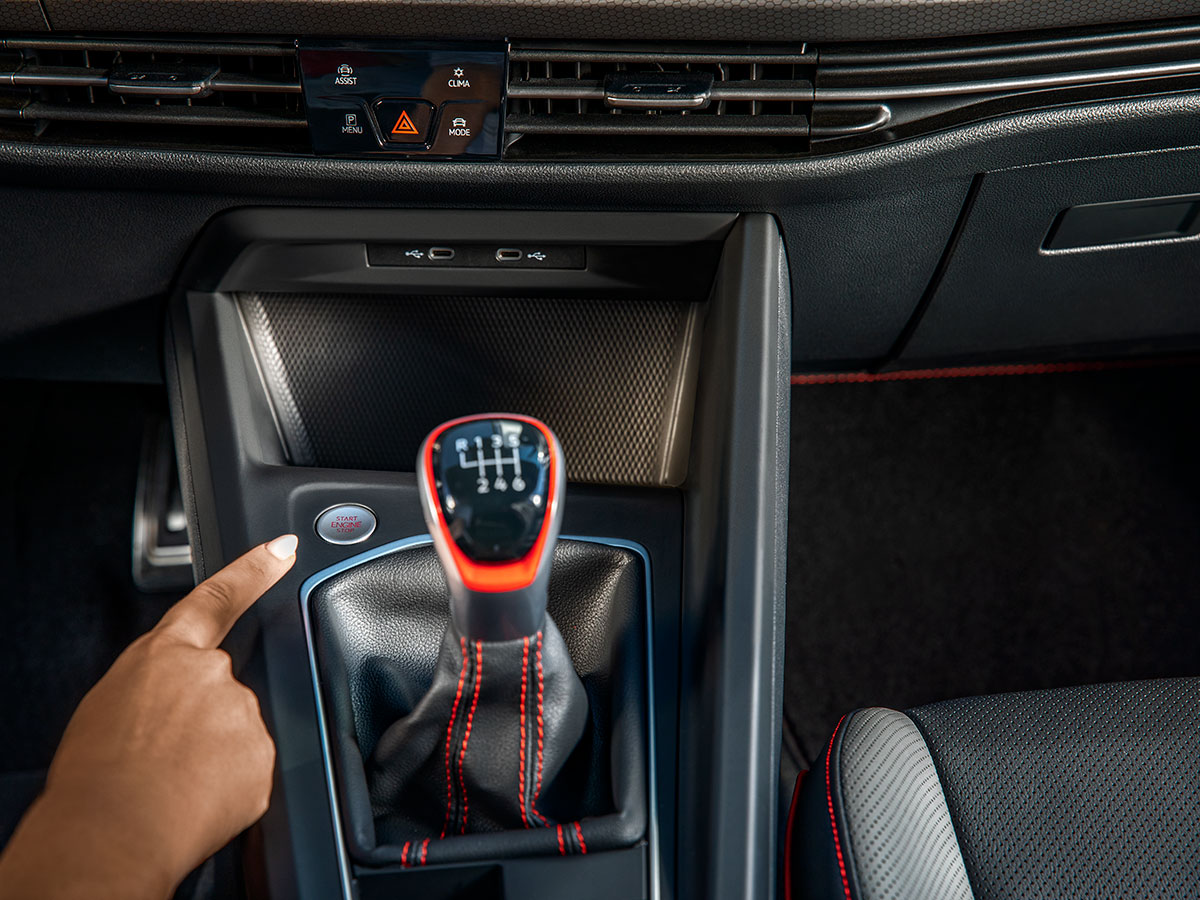 Common Transmission Issue Symptoms
There are some common signs that can indicate problems with your transmission and the need for service, including:
Vehicle slipping out of gear unexpectedly
Transmission making grinding noises when shifting or emitting unusual smells
Problems getting from Drive into Reverse, or other shifting issues
Come in for Transmission Services Today!
If you're in Moon Township or Kennedy Township, Edgeworth, Sewickley, Coraopolis, come in and enjoy our comfortable lounge, flat-screen TVs, free Wi-Fi, beverages, and more! We also offer Service Xpress for those in a hurry. Don't wait; contact us today!
Complimentary Amenities
Volkswagen owners choose us for routine maintenance and repairs performed according to Volkswagen-certified standards. We take pride in our team of factory-trained and certified technicians who complete services in a state-of-the-art facility with genuine OEM parts sourced from our on-site parts department. We invite customers to schedule service online at their convenience or call the helpful and friendly service center staff during operational hours.
No Contact Drop-Off
Genuine OEM Parts
Certified Technicians
Service Xpress
Service Financing
Online Service Scheduler
WiFi
Comfortable Waiting Lounge
Beverages & Snacks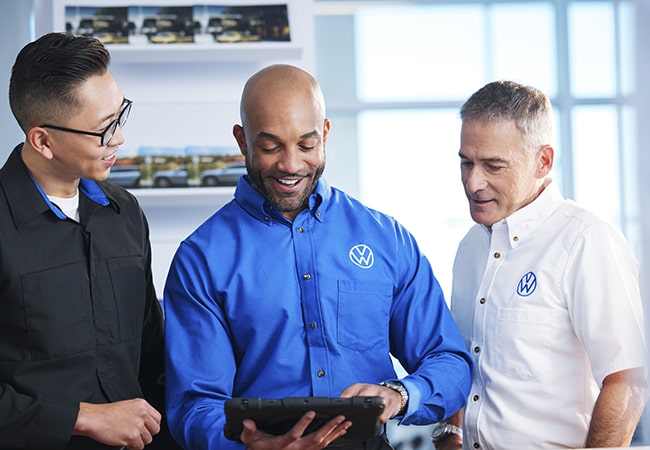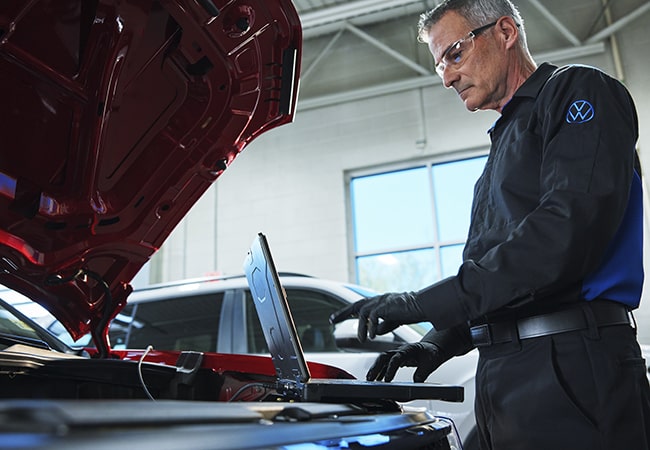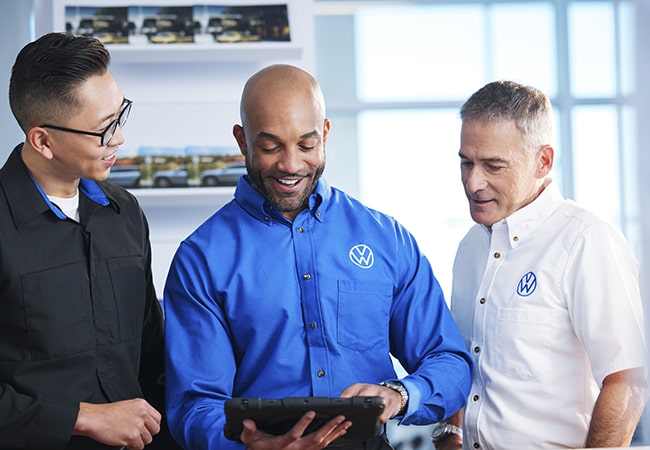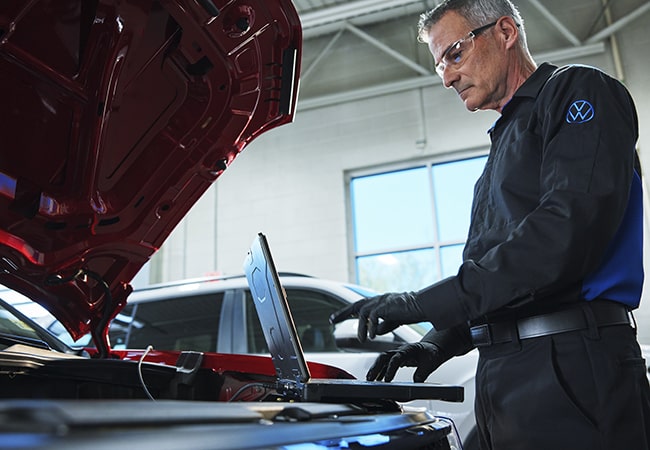 Volkswagen of Moon Township

5252 University Blvd
Moon Township, PA 15108