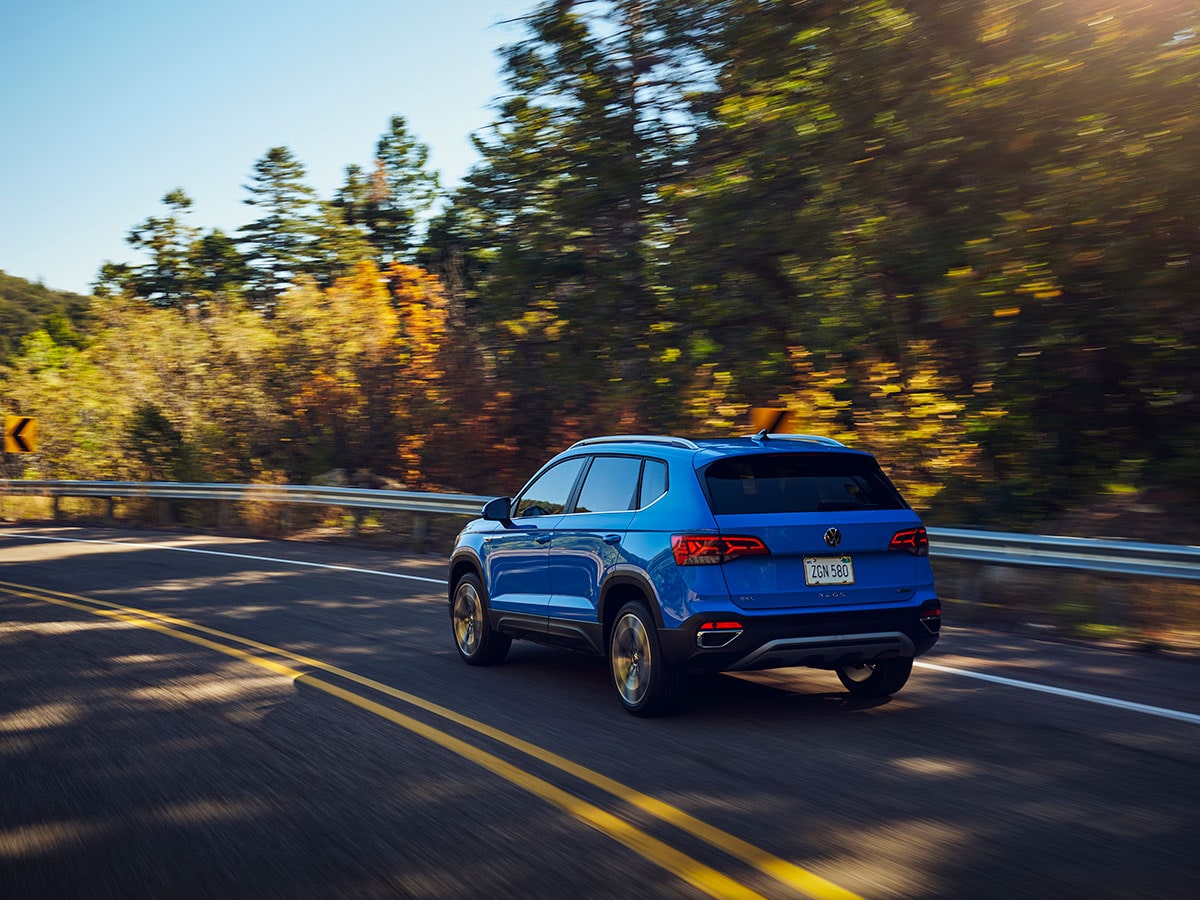 Getting Your Car Ready for the Fall Season
As the weather changes, so do your car's needs. Since you want your car to be ready for anything this Fall, there are certain services you can have done to make sure your vehicle is prepared for the Fall. These services will help keep you comfortable, prevent accidents, and increase your safety as you drive in more inclement weather. At Volkswagen of Moon Township, we provide these services for you to be fully prepared for fall driving.
Our Top Five Services to Prepare Your Volkswagen for the Fall
Battery Inspection and Testing: Inspecting your battery ensures that nothing has gotten in the way of it functioning properly. Testing will let you know if you need a new battery. Should you need a new battery, our battery replacement service is ready and available for you.
Tire Tread Inspection: When you drive, the tread on your tires is what helps you grip the road or surface you're driving on. Over time, that tread gets worn down until it can't grip the road as well, putting you in danger. We'll check to make sure your car's tires are ready to drive you through fall's many weather patterns.
Tire Pressure Inspection: High or low tire pressure can lead to tire failure while you're out on the road. That's why we check your tires to make sure they have the air inside of them that they need to function optimally. We'll even fix any pressure deviations you might have so that you don't have to.
HVAC Inspection: Especially as the colder weather moves in, you want to ensure your HVAC systems are working as they should. Of particular import in the cold are your seat warmers, steering wheel warmers, heater, and defroster, which will be vital to keeping you comfortable as temperatures dip down during the Fall.
Windshield Wiper Check: Your windshield wipers provide a vital service in keeping your vision clear while you drive. Loss of visibility for even a second can put you in danger of not seeing hazards on or around the road, so we'll make sure your windshield wipers are ready for the coming precipitation.
Visit Volkswagen of Moon Township for Your Fall Maintenance
Preparing your car for the Fall might seem trivial, but you want to be safe and comfortable no matter where you're driving. Our certified technicians will treat your car right and help you be prepared for anything in the fall, so trust them with your vehicle, and they'll do right by you. Set up your appointment online or by phone today to see why drivers in Sewickley, Kennedy Township, Edgeworth, and Coraopolis trust us for service.
Schedule Service
Volkswagen of Moon Township Service Department Amenities
No Contact Drop-Off
Certified Technicians
Complimentary WiFi
Comfortable Waiting Lounge
Beverages & Snacks
---